Schön war's
Schön war es auf der 11.Textile Art Berlin.
Einige bekannte und viele neue Gesichter, interessante Gespräche, und viel Zuspruch für meine Arbeit. Danke sehr!
Begegnungen mit Kollegen, Schwelgen in der Vielfalt und den Möglichkeiten der Textilkunst. Wunderbar!
Jetzt heißt es den Sommer genießen und Ideen weiterentwickeln für die Textile Art 2016, die am 9. und 10.7.2016 stattfinden wird.
Ein paar Fotos der Ausstellung können Sie auf miachammas.de sehen.
schön war's – it was nice
The 11th Textile Art Berlin was a great event.
It was wonderful to talk to so many people and receive such friendly feedback for my work. Thank you!
It was nice to meet so many fellow textile artists and to discover the many aspects of contemporary textile art again and again.
Now is time to enjoy sumer and to keep on developing ideas for the Textile Art Berlin 2016 which will take place on July 9 and 10, 2016.
You can see a few photos of my exhibition under miachammas.de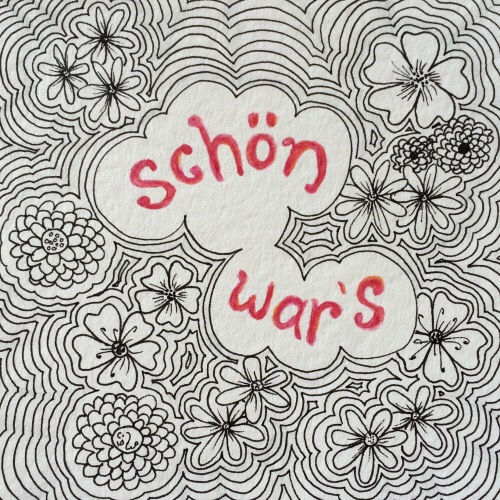 Pigmenttinte und Aquarellstifte auf Aquarellpapier 300g/m2, 15cm x 15cm
Pigment ink and watercolour pencils on watercolour paper 300g/m2, size: 15cm x 15cm
©Marie-Christine Chammas – alle Rechte vorbehalten – all rights reserved