Nūn für… نمّورة = nammūra
Nammura ist ein weit verbreiteter Grießkuchen aus dem Vorderen Orient, mit vielen regionalen und lokalen bis hin zu familienspezifischen Variationen, die jeweils Anspruch darauf erheben, die einzig wahre und letztgültige Rezeptur zu sein. Die Hauptzutaten sind Grieß, Butter, Jogurt und Zucker, es ist relativ einfach und schnell gemacht und schmeckt wunderbar zu Tee oder Kaffee. Einen Link zu einen englischsprachigen Rezept (von mir für gut befunden!) finden Sie weiter unten, eine deutschsprachige Version folgt bald.
Nammoura is a popular semolina cake in the Eastern Mediterranean with many regional and local variations, each claiming to be "the real one", of course. The main ingredients are semolina, butter, yoghurt and sugar, and it is quick and easy to make. It is delicious together with a cup of tea or coffee.
Below a link to a recipe I tried and found to be quite close to "the real one".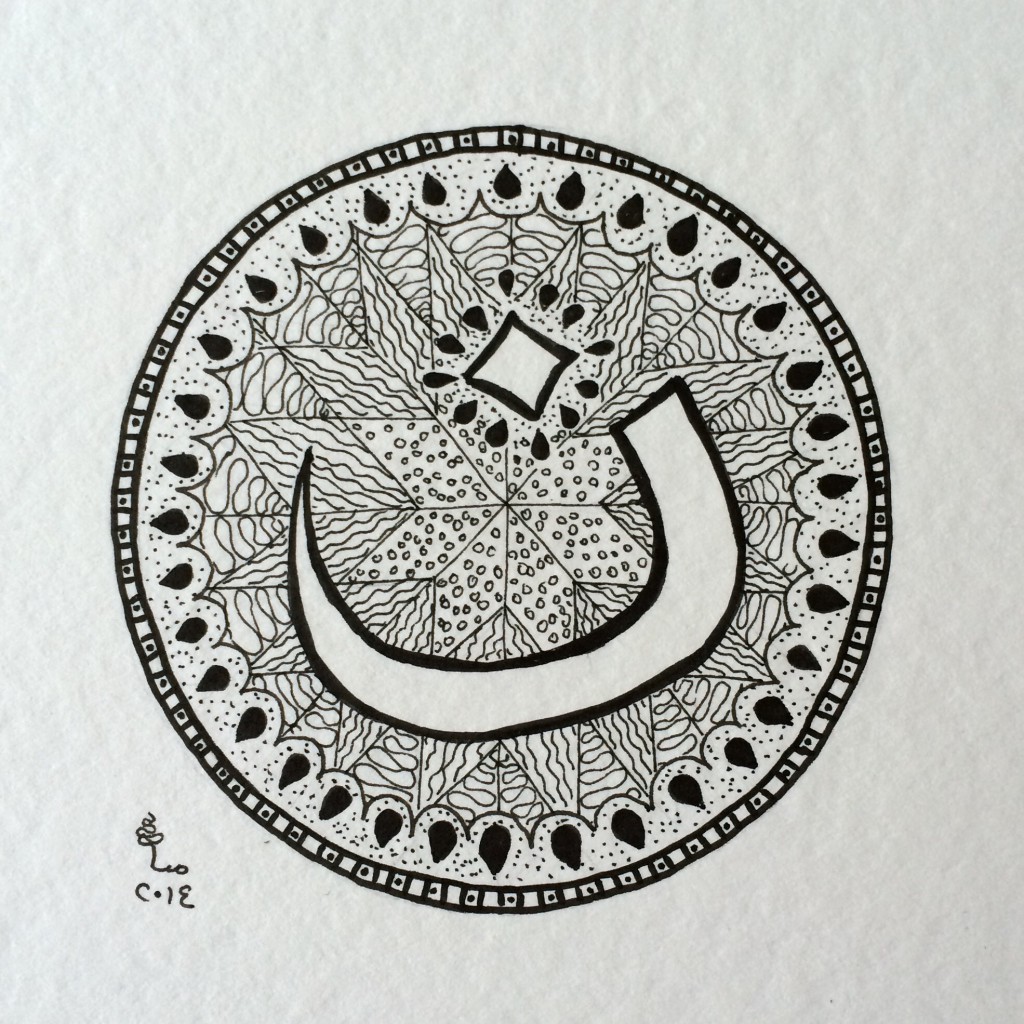 Pigmenttinte auf Aquarellpapier 300g/m2, 15cm x 15cm
Pigment ink on watercolour paper 300g/m2, size: 15cm x 15cm
©Marie-Christine Chammas – alle Rechte vorbehalten – all rights reserved