P für… Planetenrührwerk
Ein Planetenrührwerk ist sehr hilfreich um schwere Teige wie z.B. Brotteig mit einer Rühr- oder Knetmaschine schnell und effektiv zu verarbeiten. Bei kleineren Teigmengen tut es auch die gute alte Muskelkraft.
Planetenrührwerk – Planetary Paddle Mixer
A planetary paddle mixer is a great device when it comes to kneading heavy doughs like bread dough efficiently. But for kneading smaller quantities of dough, the good old muscles do the job.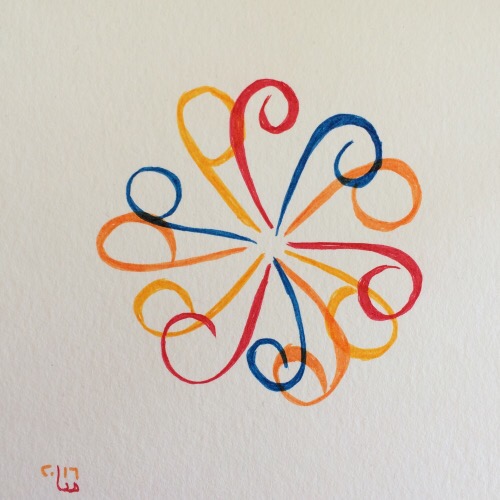 Pigmenttinten auf Aquarellpapier 300g/m2, 15cm x 15cm
Pigment inks on watercolour paper 300g/m2, size: 15cm x15cm 
©Marie-Christine Chammas – alle Rechte vorbehalten – all rights reserved