sīn für… سٓفٓرجٓل – safargal
Quitten, Quince
Der knorrige alte kleine Quittenbaum hat mich ganze 75 Quitten pflücken lassen, viele von ihnen absolut prachtvoll.
Demnächst gibt es also Quittenkonfitüre, Quittenkompott, Quittenlikör und sonstige Köstlichkeiten.
The tiny gnarled ancient quince tree let me pick 75 quinces, many of them just splendid.
So we're off for quince jam, quince compote, quince liqueur and more such delicacies.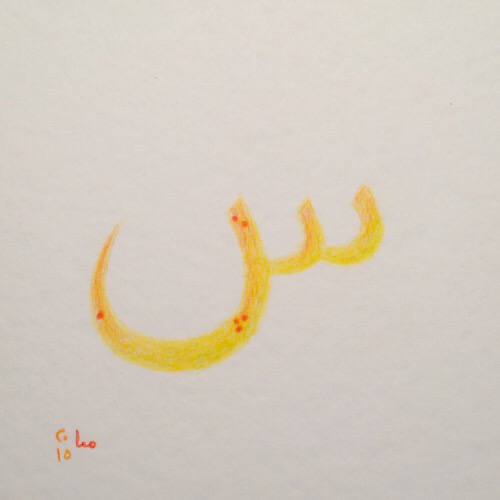 Farbstifte auf Aquarellpapier 300g/m2, 15cm x 15cm
Colour pencils on watercolour paper 300g/m2, size: 15cm x 15cm 
©Marie-Christine Chammas – alle Rechte vorbehalten – all rights reserved