a für… auftrennen
Es gehört einiges an Geduld und Ausdauer dazu, einen halb gequilteten Quilt aufzutrennen, nur weil man mit dem Ergebnis mäßig zufrieden ist. Und es gehört eine Vision dazu von der Ausstrahlung des fertigen Objekts.
auftrennen – to rip out stitches
It takes some patience and perseverance to rip stitches out of a halfway quilted quilt, just because you're only halfway satisfied with the result. And it takes a strong vision of the impact the finished quilt should have.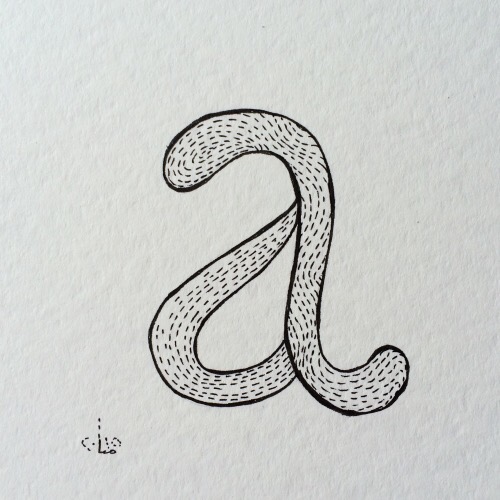 Pigmenttinte auf Aquarellpapier 300g/m2, 15cm x 15cm
Pigment ink on watercolour paper 300g/m2, size: 15cm x 15cm 
©Marie-Christine Chammas – alle Rechte vorbehalten – all rights reserved