J für… Juni

Bis Juni ist es noch sehr lange hin, aber Ende Juni findet die 11. TEXTILE ART BERLIN statt.
Meine Vorbereitungen laufern auf Hochtouren, und Sie haben dann die Gelegenheit, im Rahmen dieser Messe meine kleine Ausstellung "Zwischen Tifaifai und Tuschestift" zu besuchen, mit einer Auswahl der Alefbaba-Zeichnungen und meinen aktuellen Tifaifais.
Juni – June
It's not June yet, but not too early to announce my participation in the 11th TEXTILE ART BERLIN, where I will be showing my current textile work and some of my Alefbaba drawings, in a small exhibit titled "Zwischen Tifaifai und Tuschestift", i.e. "Between Tifaifai and Ink Pen".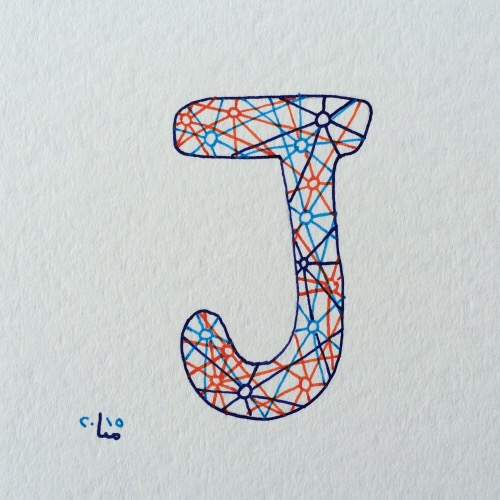 Pigmenttinten auf Aquarellpapier 300g/m2, 15cm x 15cm 
Pigment inks on watercolour paper 300g/m2, size: 15cm x 15cm 
©Marie-Christine Chammas – alle Rechte vorbehalten – all rights reseved