Stehrümchen
Die Hauptsaison für Stehrümchen ist eröffnet!
Das Wort begegnete mir erst kürzlich und bezeichnet die "Kleinigkeiten" die allerorten auf den herbstlichen und weihnachtlichen Märkten und Basaren zu verkaufen sind, und die, wenn sie denn tatsächlich Käufer finden, bei den Beschenkten dann 'rumstehen.
Stehrümchen = "Sitarounds"
I came across this word recently. It stands for those "little somethings" one can buy at the omnipresent fall and christmas markets and bazaars. And, mostly, once given as a present, those "sitarounds" will, well, sit around and  join the crowds on mantelpieces and window sills.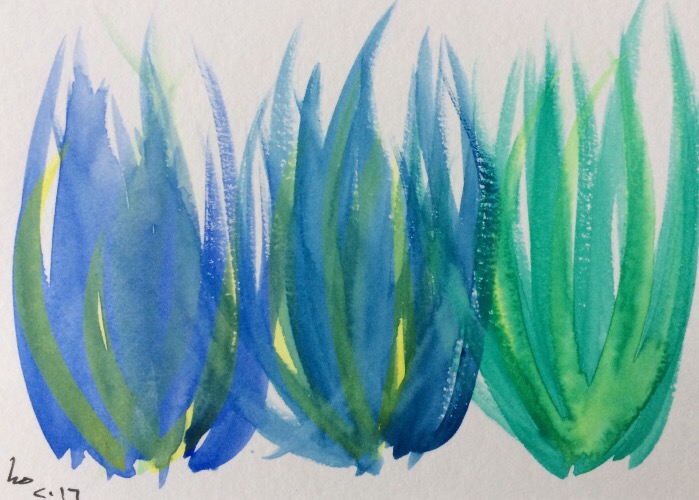 Aquarellfarben auf Aquarellpapier 250g/m2, 10,5cm x 14,5cm
Watercolours on watercolour paper 250g/m2, size: 10,5cm x 14,5cm
©Marie-Christine Chammas – alle Rechte vorbehalten – all rights reserved