A für… Ausblick
Nach Tagen des Rückblicks auf meine Alefbaba-Arbeiten ist es jetzt Zeit für einen Ausblick. Wohin geht die Reise? Das Bild ist noch undeutlich, aber deutlich farbig.
Ausblick – Prospects
After several days of retrospective on my Alefbaba-artwork, it's time to have a look at the further prospects. The image isn't very clear yet, but it definitely has to do with colour.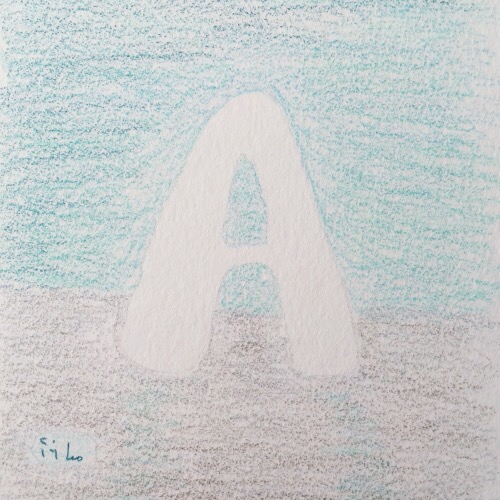 Farbstifte auf Aquarellpapier 300g/m2, 15cm x 15cm
Colour pencils on watercolour paper 300g/m2, size: 15cm x15cm 
©Marie-Christine Chammas – alle Rechte vorbehalten – all rights reserved