Tintenblume no. 25 – Schneeglöckchen
Als vor etwa einem Jahr die Schneeglöckchen blühten überlegte ich, ob sie ein gutes Motiv für einen neuen Tifaifai ergeben könnten. Jetzt blühen die Schneeglöckchen wieder, und der Tifaifai ist noch Idee.
Ink Flower no. 25 – Snowdrops
When the snowdrops were flowering about a year ago, I mulled over turning them into a motif for a new Tifaifai. Now the snowdrops are flowering again, and the tifaifai still is an idea.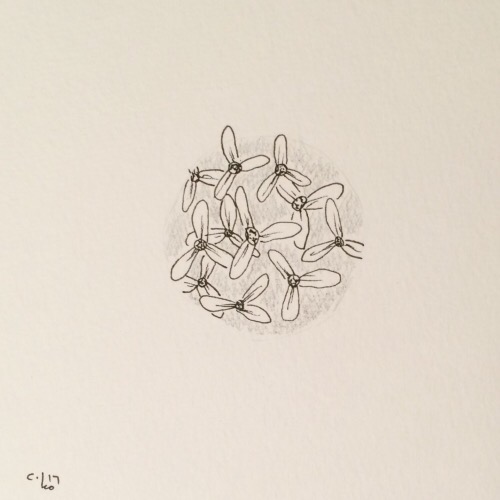 Pigmenttinte auf Aquarellpapier 300g/m2, 15cm x 15cm
Pigment ink on watercolour paper 300g/m2, size: 15cm x15cm 
©Marie-Christine Chammas – alle Rechte vorbehalten – all rights reserved