h für… heften
heften: zwei oder mehr Lagen Stoff mit großen Stichen aufeinander fixieren um ein Verrutschen der Lagen bei der späteren Verarbeitung zu verhindern.
Das Heften großer Werkstücke kann eine sehr meditative Tätigkeit sein.
heften – to baste
to baste: to secure two or more layers of fabric with large stitches, so that the layers don't shift when handled in the further process.
Basting large items can be a very meditative task.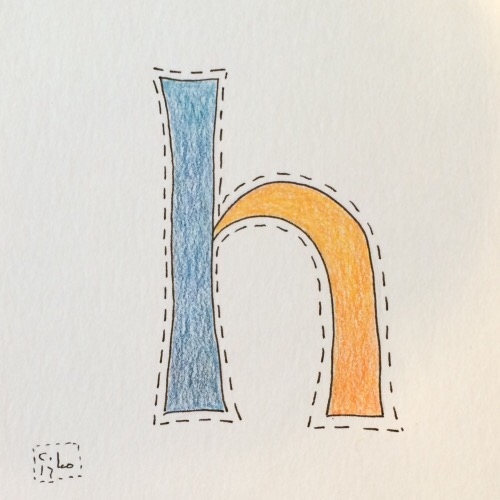 Pigmenttinte und Farbstifte auf Aquarellpapier 300g/m2, 15cm x 15cm
Pigment ink and colour pencils on watercolour paper 300g/m2, size: 15cm x15cm 
©Marie-Christine Chammas – alle Rechte vorbehalten – all rights reserved