V für… Versicherung
Alle dann und wann rufen Vertreter an und wollen einem Versicherungen für oder gegen dies und das andrehen. Doch keine Versicherung kann die wahren Dramen des Lebens ausgleichen, etwa dass dein Kind an der nächsten Straßenecke bei einem Verkehrsunfall stirbt.
Versicherung – Insurance
Every now and then, insurance agents ring you and try to sell an insurance for or against this or that. But no insurance can ever compensate for the real drama of life, like your child being run over at the next crossing.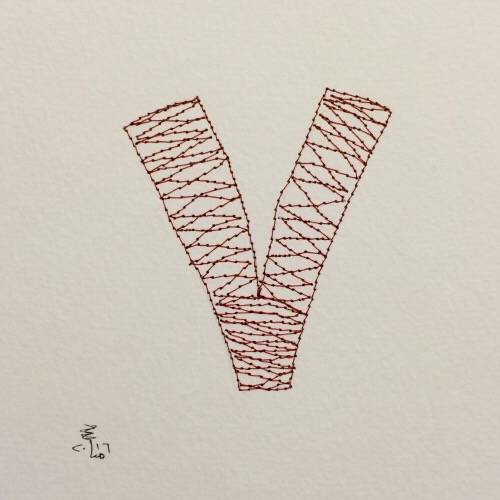 Rayongarn auf Aquarellpapier 300g/m2, 15cm x 15cm
Rayon thread on watercolour paper 300g/m2, size: 15cm x 15cm 
©Marie-Christine Chammas – alle Rechte vorbehalten – all rights reserved