C for… Christmas Tree
What is the best time for taking down the christmas tree? Some say: Epiphany (January 6th), others say: Candlemas (February 2nd). In my opinion, the best time definitely is: when you need a good excuse for procrastination.
Christmas Tree – Weihnachtsbaum
Wann ist der beste Zeitpunkt um den Weihnachtsbaum abzuschmücken? Manche sagen: Dreikönige (6. Januar), andere wiederum: Lichtmess (2. Februar). Meiner Meinung nach ist der beste Zeitpunkt dann, wenn man eine sehr gute Ausrede braucht, um wichtige anstehende Arbeiten aufzuschieben.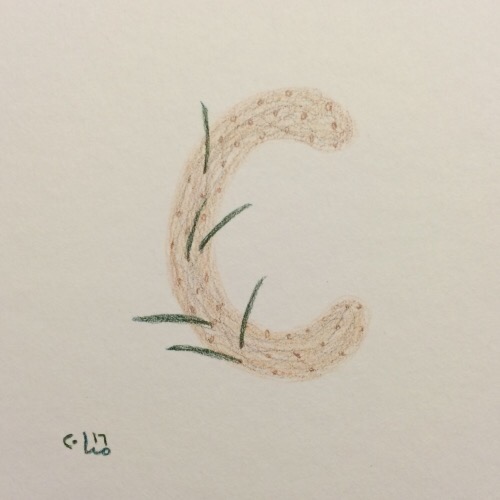 Farbstifte auf Aquarellpapier 300g/m2, 15cm x 15cm
Colour pencils on watercolour paper 300g/m2, size: 15cm x15cm 
©Marie-Christine Chammas – alle Rechte vorbehalten – all rights reserved