a für… aufräumen
Aufräumen, wenn auch lästig, ist noch einigermaßen überschaubar wenn es darumgeht, Dinge zu sortieren und an ihren Platz zu stellen. Eine ganz andere Geschichte ist es, den Dingen, die sich nach und nach in einen Haushalt einschleichen, einen Platz zuzuweisen.
aufräumen – to tidy up a place and put things away
Although tidying up is a chore already, it still is quite straightforward as long as it's about sorting things and putting them away in their dedicated places. Defining places for all those things that sneak into your house is quite another story though.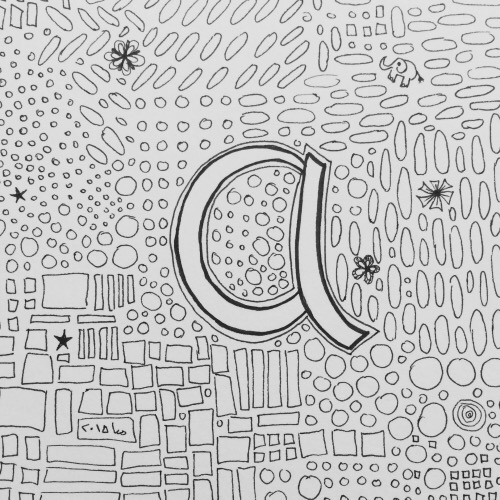 Pigmenttinte auf Aquarellpapier 300g/m2, 15cm x 15cm
Pigment ink on watercolour paper 300g/m2, size: 15cm x 15cm 
©Marie-Christine Chammas – alle Rechte vorbehalten – all rights reserved