B for… Bright Skies
Bright skies are delightful as long as you don't need to worry about bombs falling on your head. A common german expression for "bright, wonderful weather" is "Bombenwetter", bomb weather. If younger people mostly aren't aware of this expression's origin, elder ones in their eighties are, unfortunately.
Bright Skies – Klarer Himmel
Ein klarer Himmel ist ganz wunderbar, so lange man sich dabei keine Sorgen um Bombenhagel machen muss. Junge Leute sind sich des Ursprunges des Ausdrucks "Bombenwetter" vielleicht nicht bewusst, aber ältere Leute um die achtzig wissen dies noch aus leidvoller Erfahrung.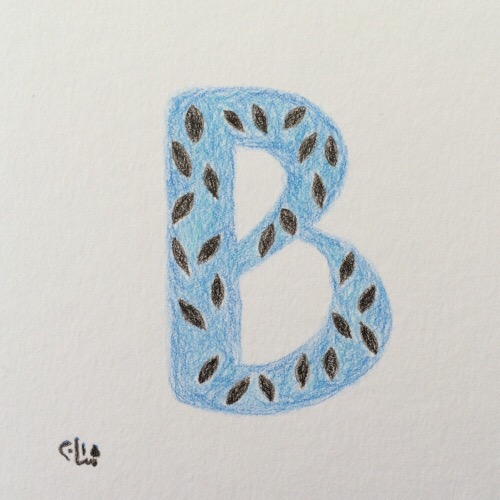 Farbstifte auf Aquarellpapier 300g/m2, 15cm x 15cm
Colour pencils on watercolour paper 300g/m2, size: 15cm x 15cm 
©Marie-Christine Chammas – alle Rechte vorbehalten – all rights reserved