D wie… Dörrobst
Um Obst zu dörren bedurfte es früher, neben einer reichen Ernte, unbedingt einer Weltgegend mit viel Sonne oder besonders trockener Luft. Dank entsprechender elektrischer Geräte kann man heute sogar in nebelgrauen und feuchten Weltgegenden Dörrobst herstellen. Auch das ist Fortschritt!
Dörrobst – Dried fruit
A few generations ago, if you wanted to dehydrate your bounty of fruit, you definitely needed to live in a sunny place, or at least in a region with low humidity. Nowadays, thanks to electrical appliances, you can dry your fruit even if you live in a mostly grey and misty part of the world. This too is progress!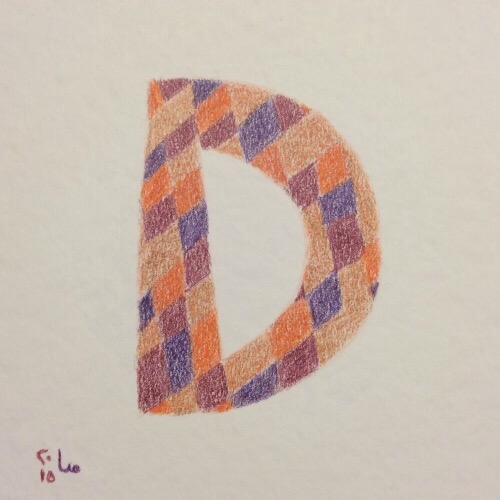 Farbstifte auf Aquarellpapier 300g/m2, 15cm x 15cm
Colour pencils on watercolour paper 300g/m2, size: 15cm x 15cm 
©Marie-Christine Chammas – alle Rechte vorbehalten – all rights reserved