G for… Grandma's Linen
Many years ago, a friendly lady who was clearing her mother-in-law's household gave me some of her beautiful white bed linen, "because you do stuff with fabrics".
Now this friendly lady's son is father to a lovely baby, so I made him a quilt from his grandma's linen, to keep him and his family comfortably warm.
You can see a few pictures of this quilt on my site: www.miachammas.de
Grandma's Linen – Großmutters Weißwäsche
Vor vielen Jahren schenkte mir eine freundliche Dame die dabei war, den Haushalt ihrer Schwiegermutter aufzulösen, ein paar wunderschöne Stücke Damastbettwäsche, "weil Sie was mit Stoffen anfangen können".
Nun ist der Sohn dieser freundlichen Dame Vater geworden, und ich habe ihm einen Quilt aus der Bettwäsche seiner Großmutter genäht, auf dass die junge Familie gut gewärmt ins Leben geht.
Ein paar Fotos des Quilts finden Sie hier: www.miachammas.de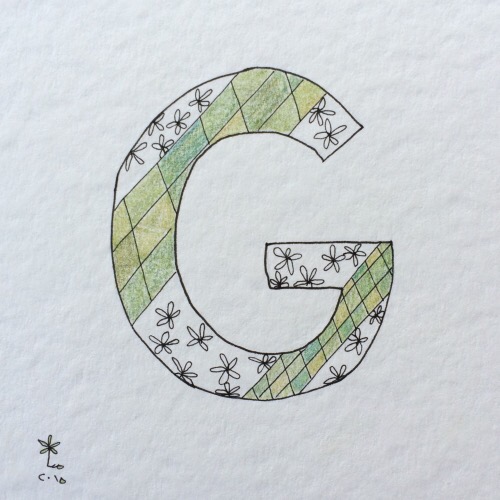 Pigmenttinte und Farbstifte auf Aquarellpapier 300g/m2, 15cm x 15cm
 Pigment ink and colour pencils on watercolour paper 300g/m2, size: 15cm x 15cm 
©Marie-Christine Chammas – alle Rechte vorbehalten – all rights reserved