C für… Croque-monsieur
Croque-monsieur ist ein französischer Imbiss, bestehend aus 2 Scheiben Toastbrot, gefüllt mit Kochschinken und geriebenem Käse, und in einem heißen Eisen, ähnlich einem Waffeleisen, knusprig gebacken. Das Besondere besteht darin, dass die Brotscheiben an den Rändern zusammengedrückt werden und die Füllung gut umschließen. Die klassische Füllung kann durch verschiedene Zutaten ergänzt oder gar ersetzt werden, der Experimentierfreude sind eigentlich keine Grenzen gesetzt. Wichtig ist, dass die Zutaten nicht zu feucht sind. Und schließlich: damit die Croque-monsieur nicht nur trocken, sondern lecker knusprig werden, müssen die Brotscheiben von außen(!) gebuttert werden.
Croque-monsieur are a french snack, made of two slices toast, layered with ham and cheese, and toasted in a special iron (or nowadays in an electric home appliance). While toasting, the bread is pressed together at the sides, thus fully enclosing the filling. Although ham and cheese are the traditional filling, one can experiment with many other ingredients. The limit to imagination is: the ingredients shouldn't be too watery, or else you will end up with a sloppy toast. And the trick to perfectly crispy croque-monsieur: the toast should be buttered on the outside!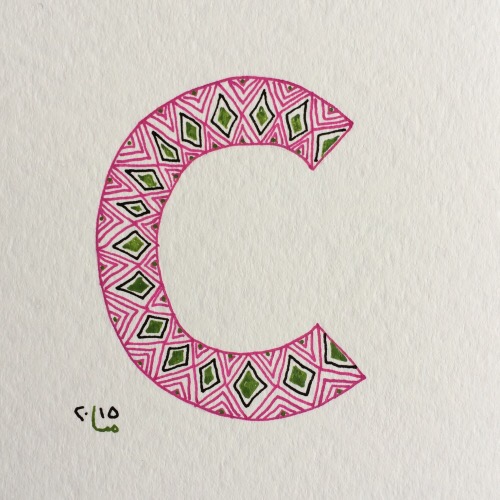 Pigmenttinte auf Aquarellpapier 300g/m2, 15cm x 15cm
Pigment ink on watercolour paper 300g/m2, size: 15cm x 15cm
©Marie-Christine Chammas – alle Rechte vorbehalten – all rights reserved